Scaling and Root Planing – Jupiter, FL
Tackling the Infection at the Source
At Jupiter Implant and Cosmetic Dentistry, we know how easy it can be for harmful, plaque-causing bacteria to form and wreak havoc on your teeth and gums. When learning you need periodontal therapy, you may wonder what that entails and if it's actually beneficial. The good news is that no matter what type of treatment you receive, it is most certainly worth the time and effort. Most patients who require some form of periodontal therapy will be recommended scaling and root planing in Jupiter. This tried and true method of treatment has helped numerous individuals take back their gum health and live happier, healthier lives as a result. To learn more about scaling and root planing or to schedule an appointment, contact us today.
Why Do I Need Scaling and Root Planing?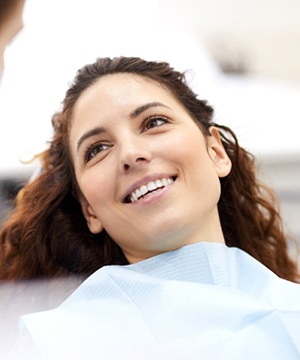 When gum disease attacks the soft oral tissues of your mouth, it may manifest itself in a way that has you seeing red, inflamed, and bleeding gums. If detected early enough, the symptoms can be easily reversed with regular cleanings and good oral hygiene at home. However, if left untreated, the plaque-causing bacteria can spread beneath the gum line and begin to attack the bone, creating gum pockets that make it easier for bacteria to become trapped.
At this stage, which is typically known as periodontitis, the gum and bone will pull away from your teeth and eventually result in bone and tooth loss as well as health-related problems throughout your body (i.e. heart disease, respiratory disease, diabetes, neurological conditions, and more).
How Does Scaling & Root Planing Work?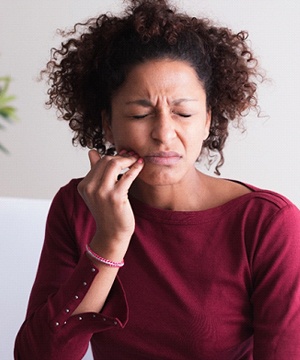 When recommending scaling and root planing in Jupiter, you can expect to undergo a process that will be extraordinarily beneficial to your oral and overall health.
As a two-part cleaning process, it removes plaque deposits along the gum line and within the gum pockets while attacking the infection. Our team of professionals will use an ultrasonic cleaner to begin the scaling process of breaking up and removing plaque buildup beneath the gums. It will be important that we clean as deep as the gum pockets extend to ensure all plaque is thoroughly removed.
Then, we will smooth out your tooth roots, reshaping them and minimizing the chances of plaque buildup in the future.
Depending on the severity of your case, it is possible that you may need to attend multiple appointments to ensure reinfection does not occur.
What is the Aftercare Process?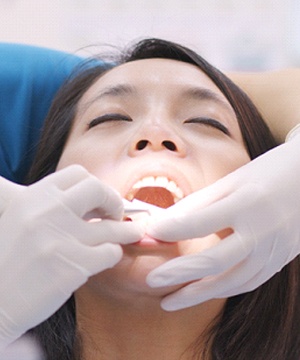 After your scaling and root planing procedure is complete, you can expect to experience some discomfort once the numbing agent used wears off. It is advised that you take an over-the-counter pain reliever and use a cold compress to minimize swelling and alleviate any pain you may experience.
Should you receive sedation prior to your scaling and root planing procedure, make sure to avoid eating until you are no longer experiencing the effects of sedation. You will also want to eat soft foods in the first 48 hours and avoid smoking, using tobacco, or drinking. If prescribed any medication, make sure to take it as instructed, and don't hesitate to perform a saltwater rinse to speed up the healing process.