Sedation Dentistry – Jupiter, FL
Your Comfort: Guaranteed
Going to the dentist makes people of all ages feel quite nervous, which is why our team works hard to create a warm and friendly atmosphere that can calm even the most frayed nerves. For those patients with more persistent dental phobia, however, we can use sedation dentistry to help them quickly relax during their appointments. Dental sedation can stop those racing thoughts and prevent someone from feeling physical discomfort as well, making their appointment quickly fly by and be over before they know it. If you think sedation would be helpful at you or your child's next appointment, give us a call today to learn more about your options.
Why Choose Our Dental Office for Sedation Dentistry?
Warm, friendly, & nonjudgmental team
Different sedation methods can be tailored to each patient
Can be used for any procedure with patients of all ages
Oral Conscious Sedation Dentistry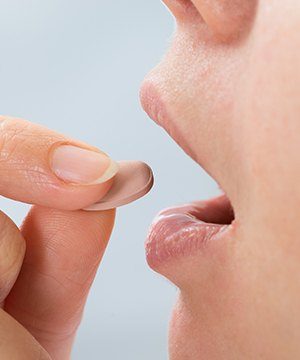 If you could take a pill that would make all of your dental nerves disappear, would you do it? That's exactly how oral conscious sedation works. We'll prescribe you a medication to take on the day of your appointment so that by the time you reach our dental office, you'll already be fully relaxed from head to toe. You'll likely remain awake during your visit and still be able to respond to basic commands, but time will seem to fly by very fast, and you'll probably have little to no memory of it afterward.
Nitrous Oxide Dental Sedation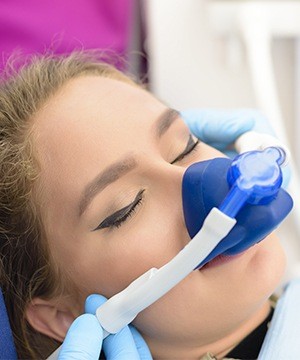 Nitrous oxide has been used by dentists around the world for over 100 years, and the reason for this is simple: it works. All a patient has to do is breathe in the colorless, odorless gas through a small nasal mask to quickly feel warm, calm, and happy. It's perfect for helping people who are anxious about receiving routine care, and it's so gentle that we can even use it safely with small children. Better yet, once the mask is removed, a patient will feel completely normal within a few minutes, meaning they can go straight back to their day.