Dental Checkups and Cleanings – Jupiter, FL
Keep Your Smile Healthy for Life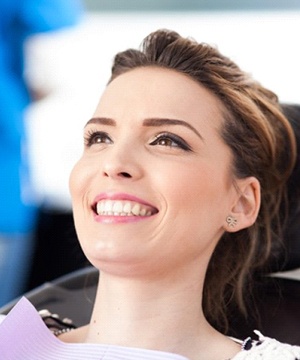 Did you know that brushing and floss every day isn't all you need to do to have a healthy smile? In fact, these activities are only half the battle. The other half is attending regular checkups and cleanings with us here at Jupiter Implant and Cosmetic Dentistry. You might think that we don't offer general dentistry services because of our name, but rest assured that we do! We offer x-rays, dental exams, cleanings, and even personalized treatment plans to help you reach your oral health goals. If it has been more than six months since your last dental checkup and cleaning, click here to book an appointment with us online.
Why Choose Jupiter Implant and Cosmetic Dentistry for Checkups and Cleanings?
Dental Insurance Welcomed and Maximized
Husband and Wife Team Make Our Office Feel Like a Home
Ready to Serve Your Entire Family Under One Roof
What Happens During a Typical Dental Checkup?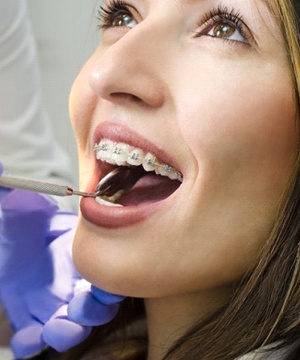 During your checkup, your dentist in Jupiter, either Dr. Shane or Dr. Amiee, will take some time to get to know you while also talking to you about your oral health and your personal smile goals. They will thoroughly examine each and every tooth, as well as your gums and jaw to check for signs of problems like cavities, gum disease, and even oral cancer. In addition, they will check your mouth for signs of an underlying medical issue, like type 2 diabetes, celiac disease, or acid reflux, that present symptoms in the mouth. X-rays will also be taken to look for issues that can't be seen with the naked eye, like decay in between the teeth. Once we look at the x-rays, we can discuss personalized treatment plans to make your smile as healthy as possible.
What Happens During a Typical Cleaning?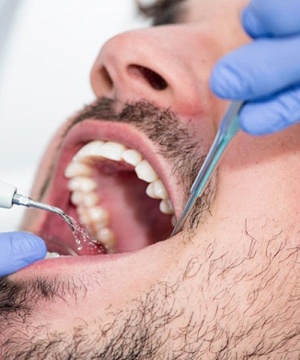 After the checkup portion of your appointment, your dentist in Jupiter will hand you off to one of our dental hygienists. They will then clean your teeth using tools that are much more efficient than your regular toothbrush and floss at home. Not only will your hygienist remove harmful plaque and tartar form your teeth, they will also polish your pearly whites to make them shine a little brighter.
Why Are These Visits So Important?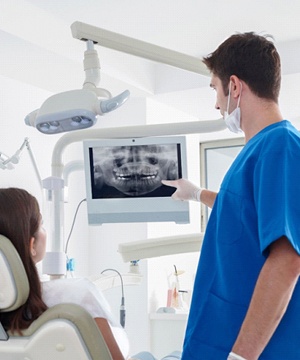 While brushing and flossing daily do wonders for your oral health, it's simply not enough to keep your mouth free of disease. This is because there are areas in your mouth that are simply harder for you to clean without the help of a dental professional. As a result, dental plaque builds up and hardens into tartar, which contains harmful bacteria that increase your risk of gum disease and tooth decay. Your dental hygienist can remove this material and leave your mouth nice and clean.
Biannual checkups are crucial to your oral health. While it's commonly believed that you don't need to see a dentist until a problem has arisen, this is simply not true. Visiting us regularly will allow us to examine your mouth for problems like gum disease and cavities while they're still small and relatively easy and inexpensive to treat. If you avoid these appointments, you're setting yourself up for more costly and time-consuming treatment in the future. In the case of oral cancer, getting treatment early on could even save your life!