Full Mouth Reconstruction– Jupiter, FL
Rebuild Your Smile from the Ground Up!
As you likely know, smiles often suffer from more than one flaw. You may even have so many issues that a single treatment won't fix them all. Still, these facts don't mean you can't have beautiful teeth. After all, you could get a full mouth reconstruction in Jupiter! Here at Jupiter Implant and Cosmetic Dentistry , this procedure could essentially rebuild your smile. If you'd like to learn more about it, please call us ! Our dentists would be happy to answer your questions and set up a consultation .
Is Full Mouth Reconstruction Right for Me?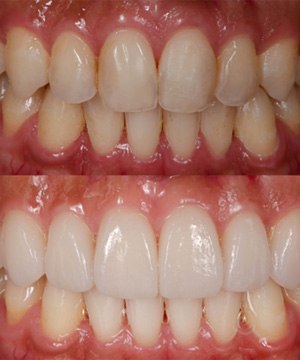 A full mouth reconstruction rebuilds or replaces all the teeth in a patient's mouth. As such, it combines restorative and cosmetic procedures to enhance your teeth's health, function, and appearance.
Given its involved nature, a full mouth reconstruction works best for patients who have:
Severe tooth damage or trauma, perhaps from an accident
Advanced decay or infection of multiple teeth
Chronic dental diseases (i.e., gum disease, etc.)
Of course, a full mouth reconstruction wouldn't just benefit your mouth. Beyond restoring your smile, it can boost your mental and emotional well-being!
The Full Mouth Reconstruction Process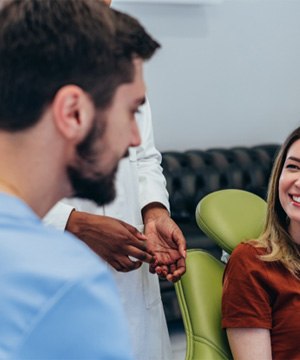 If you do decide to get a full mouth reconstruction with us, you can expect the process to involve several steps.
First, you'll have a consultation with either Dr. Shane or Dr. Amiee . This visit will allow you to discuss your smile goals, what you expect from the treatment, and so on. It'll also include an oral exam, which lets us know your current oral health.
Based on the consultation, our team can then provide you with a treatment plan that works for you. Depending on the procedures involved, the full process could take anywhere from a few days to a few months.
You can rest assured that the final results will look splendid. You see, full mouth reconstructions can involve a variety of great services, including porcelain veneers, dental implants, bridges, dental bonding, periodontal therapy, and more. Plus, our office's digital smile design and wax models ensure that your smile will look just the way you want it!
Understanding the Cost of a Full Mouth Reconstruction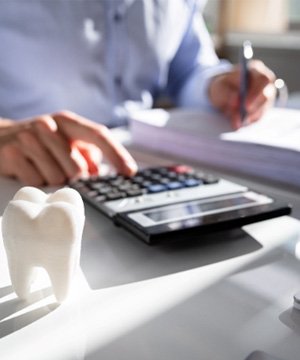 Since every full mouth reconstruction differs, the price varies based on a patient's unique needs. Even so, you can trust us to be transparent about pricing — we'll discuss your treatment estimate during the initial consultation. Plus, we'll work with you to ensure the final plan meets your needs and fits your budget.
As it happens, Jupiter Implant and Cosmetic Dentistry has ways to save you money on full mouth reconstructions. For one thing, we're an in-network provider of many popular dental insurance plans. Similarly, our savings plan can give you a 25% discount on various in-office treatments.