Full Mouth Reconstruction– Jupiter, FL
Rebuild Your Smile from the Ground Up!
As you likely know, smiles often suffer from more than one flaw. You may even have so many issues that a single treatment won't fix them all. Still, these facts don't mean you can't have beautiful teeth. After all, you could get a full mouth reconstruction in Jupiter! Here at Jupiter Implant and Cosmetic Dentistry , this procedure could essentially rebuild your smile. If you'd like to learn more about it, please call us ! Our dentists would be happy to answer your questions and set up a consultation .
Is Full Mouth Reconstruction Right for Me?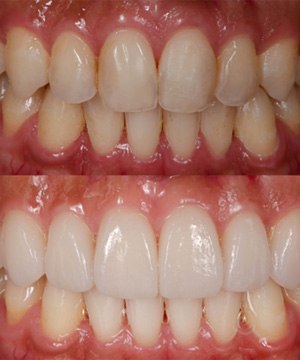 A full mouth reconstruction rebuilds or replaces all the teeth in a patient's mouth. As such, it combines restorative and cosmetic procedures to enhance your teeth's health, function, and appearance.
Given its involved nature, a full mouth reconstruction works best for patients who have:
Severe tooth damage or trauma, perhaps from an accident
Advanced decay or infection of multiple teeth
Chronic dental diseases (i.e., gum disease, etc.)
Of course, a full mouth reconstruction wouldn't just benefit your mouth. Beyond restoring your smile, it can boost your mental and emotional well-being!
The Full Mouth Reconstruction Process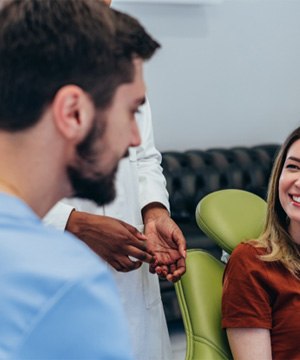 If you do decide to get a full mouth reconstruction with us, you can expect the process to involve several steps.
First, you'll have a consultation with either Dr. Shane or Dr. Amiee . This visit will allow you to discuss your smile goals, what you expect from the treatment, and so on. It'll also include an oral exam, which lets us know your current oral health.
Based on the consultation, our team can then provide you with a treatment plan that works for you. Depending on the procedures involved, the full process could take anywhere from a few days to a few months.
You can rest assured that the final results will look splendid. You see, full mouth reconstructions can involve a variety of great services, including porcelain veneers, dental implants, bridges, dental bonding, periodontal therapy, and more. Plus, our office's digital smile design and wax models ensure that your smile will look just the way you want it!
Understanding the Cost of a Full Mouth Reconstruction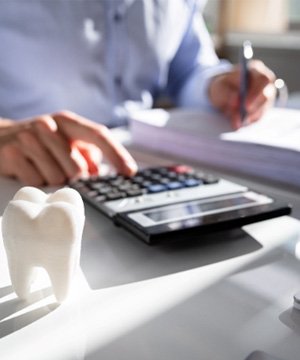 Since every full mouth reconstruction differs, the price varies based on a patient's unique needs. Even so, you can trust us to be transparent about pricing — we'll discuss your treatment estimate during the initial consultation. Plus, we'll work with you to ensure the final plan meets your needs and fits your budget.
As it happens, Jupiter Implant and Cosmetic Dentistry has ways to save you money on full mouth reconstructions. For one thing, we're an in-network provider of many popular dental insurance plans. Similarly, our savings plan can give you a 25% discount on various in-office treatments.
Full Mouth Reconstruction FAQs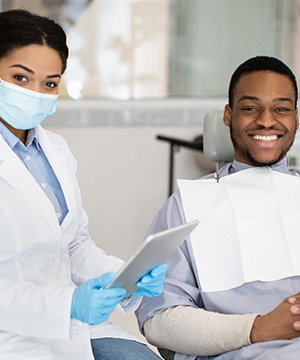 There are many benefits to getting full mouth reconstruction in Jupiter. Not only can it rebuild your smile, but it can enhance your teeth's natural appearance. Since the procedure requires a significant commitment of both time and money, we understand that you may want to learn more before scheduling a consultation. Our team at Jupiter Implant and Cosmetic Dentistry wants you to be as well-informed as possible, which is why we've decided to answer some frequently asked questions below! If you have additional concerns, don't hesitate to contact our office.
How Long Does a Full Mouth Reconstruction Procedure Take?
It depends! Since every patient is unique, the timeline will vary from case to case. Standard procedures like tooth-colored fillings and dental bonding will take just one appointment to complete. However, more complex services like orthodontics and corrective jaw surgery will require a lot more time. During your consultation, we'll go over every factor that could affect your custom treatment plan, so you know exactly what to expect.
Does Getting a Full Mouth Reconstruction Hurt?
Believe it or not, full mouth reconstruction is much less painful than you'd think. Our team will do everything possible to ensure you're comfortable and relaxed during treatments. Not only can we numb any part of your mouth that we're working on, but we also offer sedation to help soothe your nerves.
If you're undergoing an invasive procedure (i.e., dental implant surgery or gum surgery), you can expect mild soreness or discomfort. Fortunately, you can easily manage it with over-the-counter pain medication and cold compresses. Make sure you carefully follow post-treatment instructions to promote a speedy recovery.
How Long Will My Full Mouth Reconstruction Results Last?
The longevity of your results will depend on the treatments you receive. Teeth whitening and dental bonding may last about three to five years. Meanwhile, crowns and bridges can last about 10 years or longer before they need to be replaced. Dental implants are in an entirely different ballpark, with the potential to last a lifetime. No matter which procedure you get, you can ensure your results last as long as possible by taking proper care of your smile. We'll provide you with detailed instructions to prevent infection, damage, and other issues that could wreak havoc on your teeth.
How Do I Care for My Smile After Full Mouth Reconstruction?
After your full mouth reconstruction in Jupiter, you should keep in mind the following tips to keep your mouth in tip-top shape:
Stick to a good oral hygiene routine. Brush your teeth twice a day, floss daily, and rinse every day with an ADA-approved mouthwash.
Visit your dentist every six months for a checkup and cleaning. Make sure you stay on top of your routine appointments!
Be mindful of your diet. Maintain a balanced diet full of nutritious foods like vegetables, fruits, lean proteins, whole grains, and dairy. You should limit your intake of hard, sugary, and sticky foods.