BOTOX – Jupiter, FL
An Effective Wrinkle Smoothing, TMJ Relieving Solution
With a high-definition camera always within arm's reach and an ever-present demand to be active on social media, it's not hard to see why BOTOX has become a household name in the last decade or so. In fact, in 2019 alone, more than five million patients received this injection! But why is this treatment so popular? To start, it's an effective wrinkle smoothing and TMJ relieving solution that is minimally invasive and fast-acting. If you are interested in BOTOX in Jupiter for medical or cosmetic reasons, then make sure to get in touch with our exceptional, experienced, meticulous team today!
Why Choose Jupiter Implant and Cosmetic Dentistry For BOTOX?
SKILLED TEAM WITH EXTENSIVE TRAINING IN FACIAL STRUCTURES
MAKE WRINKLES DISAPPEAR
DENTAL INSURANCE AND FLEXIBLE FINANCING WELCOME
What Is BOTOX?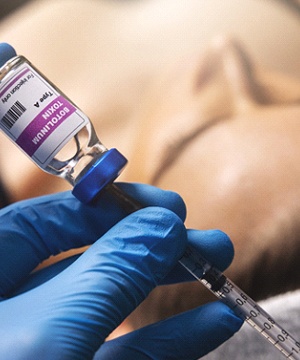 BOTOX is one of the most sought-after injectables today, but what exactly is it? In short, it is a refined form of botulinum toxin, which can paralyze certain muscles to relax them entirely. The inability to contract prevents the skin from folding, consequently smoothing fine lines and wrinkles. However, it is important to note that there are medical benefits as well. In fact, BOTOX has been used to effectively treat everything from headaches to TMJ disorder!
Who Is a Candidate for BOTOX?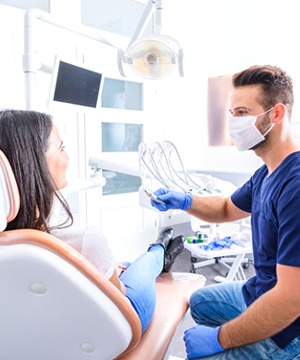 Interested in BOTOX? In good overall health? Then you may be a candidate! If you are struggling with any of the below issues, then you should schedule an initial consultation to find out if this injectable is right for you:
Fine lines on your forehead
Wrinkles around your eyes or between your eyebrows
Chronic migraines
TMJ disorder and pain
Bruxism (teeth grinding or clenching)
Why Should I Get BOTOX from a Dentist?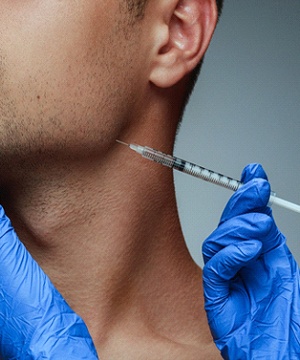 When considering BOTOX, most patients' first thoughts go to getting treatment from a cosmetic office, like a plastic surgeon's practice. However, our team has experience in facial structures, muscles, and your oral cavity. With BOTOX, we can create the perfect frame for your beautiful smile and boost your confidence, so you look and feel incredible. Plus, getting your treatment with us after your preventive, restorative, and cosmetic care comes with the added bonus of not having to waste time and money driving all over town to achieve the results you are looking for!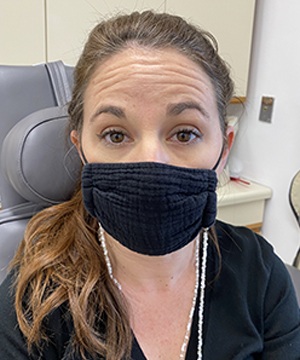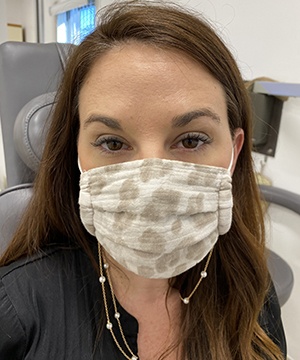 Understanding the Cost of BOTOX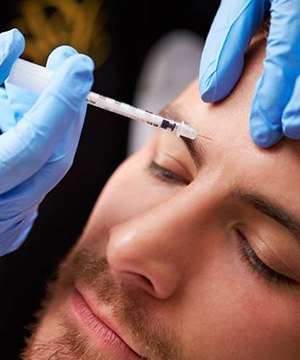 The cost of BOTOX is based primarily on how many units of it are used during a particular treatment session. When you come in for your consultation, we will be able to provide a cost estimate. We will also help you explore your payment options. For example, you may choose to use CareCredit financing or our in-house discount plan.
What Determines the Cost of BOTOX?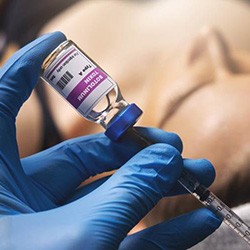 Typically, the cost of BOTOX is based on how many units of BOTOX are used. There are usually 50 – 100 units of BOTOX in a vial, and the price per unit averages somewhere in the range of $10 – $25. The number of units you need will depend on your specific goals for treatment.
For example, it usually takes 20 units to address frown lines between the eyebrows, and then another 20 to smooth out forehead lines. Addressing crow's feet around the eyes may take 12 units for each side, equating to a total of 24 units. Of course, everyone is different. You may need more units than average to achieve your desired results in any given area of your face.
Does Dental Insurance Cover BOTOX?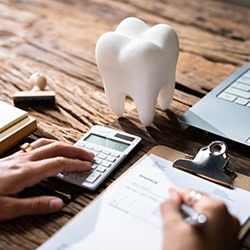 Even though we are a dental practice, BOTOX is not usually considered a dental service. Therefore, your insurance is unlikely to cover it. However, there are some exceptions. If your BOTOX is to relieve TMD symptoms or bruxism, rather than just to improve your appearance, it might be covered. Our team can help you understand your benefits and use them in the most advantageous way possible.
Do I Have to Continue Getting BOTOX to Maintain My Results?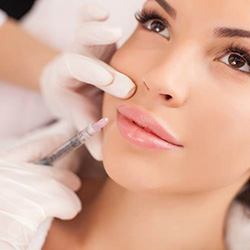 Unfortunately, the results of BOTOX do not last forever. On average, patients must come in for injections every 4 months in order to maintain their smoother facial appearance. Of course, everyone is different. Some individuals come in more or less frequently.
On the other hand, if your injections are for TMD, you might not need to keep getting them forever. Many patients find that after several rounds of injections, they can ease themselves off of BOTOX without suffering from the same level of pain that they did before beginning treatment.
Is There a Cheaper Alternative to BOTOX?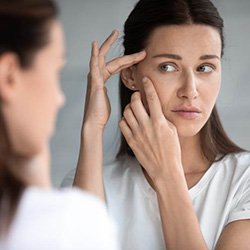 At-home anti-wrinkle treatments tend to cost less than professional BOTOX injections. However, the results they provide may be unimpressive compared to what you would enjoy from BOTOX.
Also, it is extremely important that you be aware of the dangers of getting BOTOX from those who are not qualified to offer it. Some people might provide "BOTOX" for a tantalizingly low price, but you can never be sure if you are getting a genuine product with such deals. Plus, you should check the credentials of whoever will be administering it. Someone without extensive knowledge of the facial muscles is more likely to make mistakes during the injection process.
Ultimately, BOTOX is a good value for anyone who is looking to gain a more youthful appearance or find relief from TMD pain.
Botox FAQs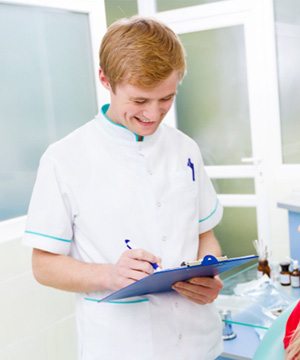 When preparing for BOTOX in Jupiter, you may have many questions about the process and aftereffects. This is common, and our team at Jupiter Implant & Cosmetic Dentistry is here to provide the answers you need and deserve. But to help you get started on your path to better understanding the type of treatment, we have compiled some of the most common questions asked by our patients along with our concise answers so that you feel more confident in your decision to choose us as your BOTOX provider.
Is BOTOX Safe?
When undergoing treatment by a professional, you can expect that you will remain completely safe while receiving BOTOX. When administered in small doses, the solution is safe for patients. Some researchers speculate that BOTOX used for cosmetic purposes is less risky than when used for more therapeutic purposes simply because less botulinum toxin is used. It is believed that if the injection you receive is not properly prepared using FDA standards, or if you do not see a licensed healthcare professional, you will likely experience adverse side effects.
Can BOTOX Damage My Face?
BOTOX will not damage your face as long as it is used in small-but-effective doses. Fortunately, the potential for life-threatening side effects is non-existent when BOTOX is used for cosmetic purposes, and you can minimize your risk for complications by going over your medical history with your cosmetic dentist in Jupiter during your consultation. If you should get too many injections in the forehead, specifically, it can cause the muscles to weaken over time, resulting in thinner and looser skin. One of the most common side effects of BOTOX is the potential for a droopy eyelid, but the chances of this happening are slim (about 5%).
Does BOTOX Make Acne Go Away?
According to a 2022 study in the Aesthetic Surgery Journal, BOTOX can help to decrease oil production, but the studies show that a reduction in sebum is more likely than any acne papules, cysts, or nodules. The idea that it can clear up acne is purely anecdotal, as its primary function is to target the sebaceous glands. Because it is not designed to be a stand-alone acne treatment, it's best to use other products to combat this problem, but it certainly will not worsen your acne. Many patients who have acne on the forehead do find that having BOTOX injections on the forehead helps to clear the skin.
What Happens if I Stop BOTOX Injections?
Should you decide to stop treatment with BOTOX, you will notice that your wrinkles will return. While they may appear at a slower rate, they will return over time. As your facial muscles begin to work normally again, the movement of your face will cause them to reappear. However, you will continue to maintain a more youthful appearance for quite some time, especially if you have been undergoing injections for a longer period. The good news is that although these fine lines and wrinkles will remerge, they won't appear worse than before. And, should you return to using BOTOX after a short break, you can do so without any serious side effects.