Porcelain Veneers – Jupiter, FL
How to Rejuvenate Your Smile
Whether you are walking into a job interview or walking into a first date, your smile will likely be the first thing someone else notices about you. If you have cracked, misshapen or stained teeth, however, you may not be able to smile with confidence.
Fortunately, our team at Jupiter Implant & Cosmetic Dentistry can help. Whether you have a single chipped tooth or want to transform your entire smile, with porcelain veneers in Jupiter you can achieve the beautiful smile of your dreams.
Why Choose Our Dental Practice for Porcelain Veneers?
Customized Veneers Designed Specifically for Your Smile
Get Everything from a Minor Touch-up to a Dramatic Makeover
Husband & Wife Team Make Our Office Feel Like a Home
What are Porcelain Veneers?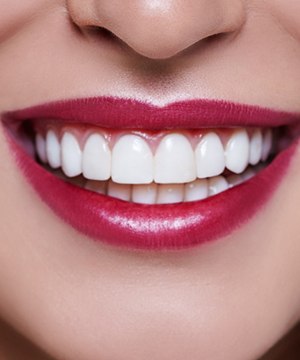 Porcelain veneers are thin, durable shells that can be bonded to the front of teeth to fix minor flaws. Primarily a cosmetic procedure, porcelain veneers are a proven way to effectively conceal common dental imperfections, such as:
Misaligned or misshapen teeth
Chipped teeth
Stained teeth
Gapped teeth
Over or undersized teeth
What to Expect During Veneer Placement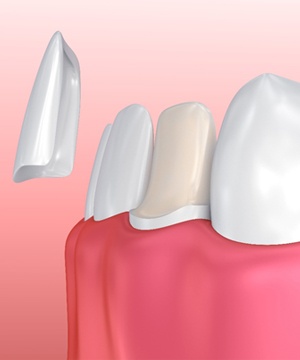 You can completely transform your smile with porcelain veneers in just two easy trips to our convenient Jupiter practice.
During your first visit, Dr. Vaughn will prepare your teeth for veneers by removing a tiny amount – less than a millimeter – of tooth enamel from the front of your teeth. This helps make space for the veneers to fit naturally on top of your teeth and not appear oversized. Next, bite impressions will be taken and sent to the laboratory, where your custom-made veneers will be created.
After a few short weeks, we will greet you again when you visit for your veneer placement appointment. Once your teeth are cleaned and prepped for bonding, Dr. Vaughn will apply the porcelain veneers to the top of your teeth. Veneers are strongly affixed to the front of teeth using a light-sensitive resin and special curing light that hardens the resin quickly.
The Benefits of Porcelain Veneers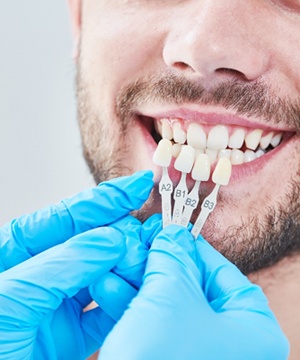 You will be eager to show off your new smile after getting porcelain veneers! A few of the major benefits of veneers include:
Immediate results – Once the placement procedure is complete, you can leave our office happy and immediately get back to your normal routine.
Natural appearance – Veneers have a translucent quality similar to natural tooth enamel. This enables veneers to blend in seamlessly with the rest of your smile.
Brighter smile – Porcelain veneers do not easily stain from coffee, wine and other dark foods and drinks.
Long lasting – With proper care, your rejuvenated smile should last from 10 to 15 years!
How to Care for Porcelain Veneers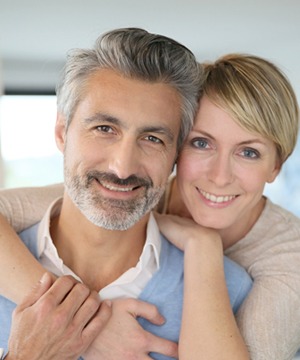 Just like with your natural teeth, it is important take proper care of your porcelain veneers. Here are some helpful tips to ensure your porcelain veneers remain a part of your smile for as long as possible:
Choose a non-abrasive toothpaste and brush your teeth twice a day – and don't forget to floss!
Wear a bite guard at night if you grind or clench your teeth when sleeping. Grinding your teeth can damage your veneers.
Be sure to visit a dentist Jupiter every six months for a routine checkup. If you return to Jupiter Implant & Cosmetic Dentistry for your biannual checkups – and we hope you do! – Dr. Vaughn will inspect your veneers for any signs of trouble and polish them with a specially formulated, non-abrasive paste.