Tooth-Colored Fillings – Jupiter, FL
Restoring Smiles with Faster Treatment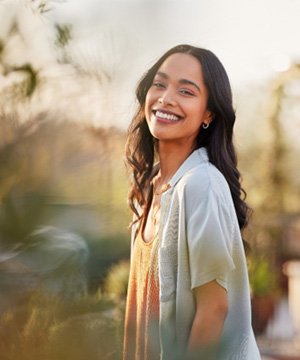 Dental decay is the most common oral health problem treated by dentists. When cavities form, immediate treatment is required to keep them from spreading further into teeth and causing more significant damage. This is why tooth-colored fillings in Jupiter are a popular and highly effective solution. At Jupiter Implant and Cosmetic Dentistry, our team can repair and restore teeth plagued by decay so that they look beautiful and function normally. Call us if you have questions about tooth-colored fillings and what you can do to get the help you need.
What Are Tooth-Colored Fillings?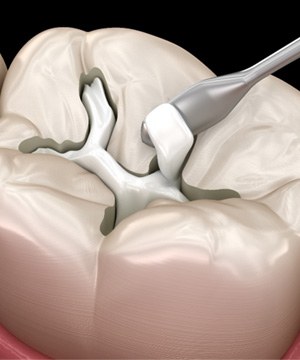 Tooth-colored fillings are a form of restorative treatment that is designed to treat cavity-stricken teeth. When plaque forms and begins to attack the enamel (the outer layer), it can create a hole (a cavity). Without treatment, the decay can spread to the dentin layer and eventually, the pulp.
By treating the problem early on with a tooth-colored filling, you reduce the risk of needing a dental crown or root canal in the future.
Tooth-colored fillings are made of composite resin – a solution that is flexible and capable of blending in with your existing tooth structure. Because of its malleability, it does not require as much of your tooth to be removed, which is good news, as traditional amalgam can become problematic over time because of its expansion and damage to natural teeth.
The Process of Getting a Tooth-Colored Filling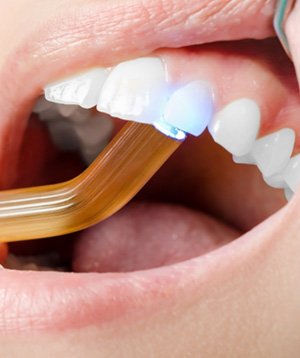 Placing a tooth-colored filling is a quick and easy task for dentists, as it only requires one visit to our dental office.
After administering local anesthesia to numb the designated tooth, we will begin to clear out the damaged or decayed area using specialized dental instruments. Once complete, we will use color-matched composite resin to fill the tooth. A tight seal will form once the resin hardens with the help of a curing light.
After our team surveys the status of the filling, your tooth will receive a final polish before you are allowed to go home.
The Benefits of Tooth-Colored Fillings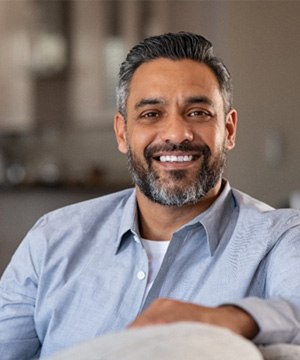 Tooth-colored fillings offer far more benefits than traditional amalgam – a solution that was once the only effective way to treat cavities. Now, thanks to this more natural treatment option, you can:
Enjoy a blended and beautiful appearance
Receive a method of treatment that is virtually invisible to others
Feel confident knowing that your filling is firmly in place and can withstand normal wear and tear
Confidently know that your filling will not expand over time and cause further damage to your tooth
Enjoy a healthier restorative solution that is biocompatible instead of one that consists of mercury (traditional amalgam)
Keep more of your natural tooth structure because of the flexible consistency of composite resin