Smile Makeovers – Jupiter, FL
Say Good-Bye to Your Dental Flaws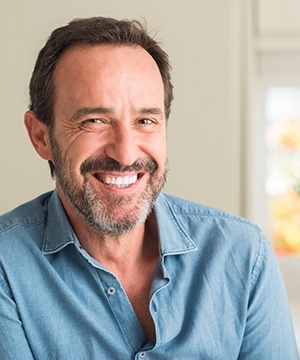 When you just have one imperfection on your smile that's bothering you, such as a small stain or a minor chip, you'll probably be able to solve the problem with a single cosmetic treatment. But what if there are many changes that you want to make? Instead of one treatment, Dr. Shane and Dr. Amiee can plan a complete smile makeover for you! Each treatment plan is a customized combination of restorative and cosmetic services that can help make your dream smile a reality. Reach out today to schedule a consultation and take the first step!
Why Choose Our Dental Office for Smile Makeovers?
Complete Menu of Cosmetic Dental Services Available
Invisalign® for Braces-Free Orthodontic Treatment
Husband & Wife Team Make Office Feel Like Home
How Does a Smile Makeover Work?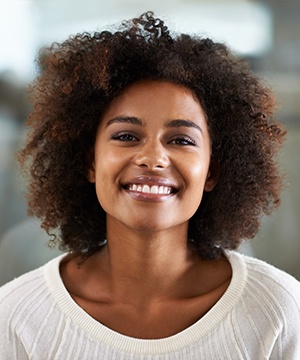 The exact details of the smile makeover process vary from patient to patient. The first step is to schedule an initial consultation so that your cosmetic dentist in Jupiter can get more details about your smile and what your goals are for treatment. It's a good idea to bring pictures of smiles you like so that we have an idea of what aspects are most important to you.
After we've thoroughly examined your face, mouth, and skin tone, we can put together a custom treatment plan that combines veneers, teeth whitening, and/or various other treatments. Our team will explain why each treatment is recommended and help you choose the services that are right for you. Then all we have to do is carry through the plan to create the smile you deserve.
The Benefits of Getting a Smile Makeover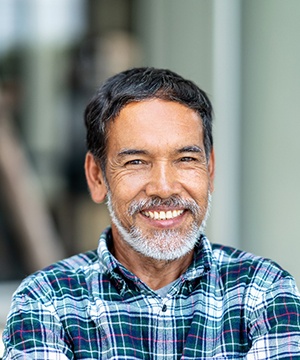 There are many reasons why you might choose to give yourself a full smile makeover:
Certain treatments such as metal-free crowns and Invisalign® can help improve the overall function of your mouth so that you can bite and chew comfortably and safely.
Correcting certain flaws like cracked or unevenly spaced teeth can reduce the risk of future oral health problems.
You'll likely notice a boost in your confidence when you're happy with how your smile looks.
Removing the flaws from your smile can help you look significantly younger.
Understanding the Cost of a Smile Makeover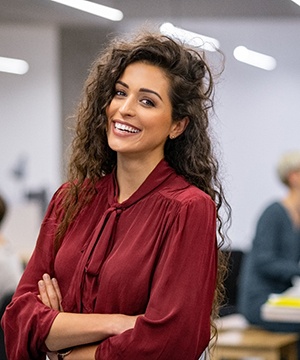 As you can probably guess, the cost of a smile makeover changes depending on what services are included as part of your treatment plan. That means that we can only give you an estimate of how much you'll pay for the treatment once we've examined your smile. Don't worry – we'll be able to give you a reliable number to work with before the treatment begins.
When the time comes to pay for your smile makeover, we'll make sure that you're fully aware of your options for payment. We can help you apply for a CareCredit financing plan that makes it easier to fit the cost of each treatment into your budget. You can also sign up for one of our in-house savings plans, which all include 15% off various in-office treatments.
Smile Makeover FAQs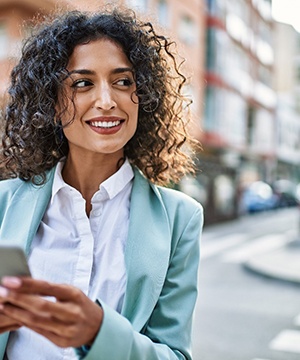 Now that you know a bit more about smile makeovers in Jupiter, you may feel more confident and ready to see a new and improved appearance. But before you take the first step, we also know you probably have many questions. When preparing to undergo any type of cosmetic treatment, you'll want to know the details as well as the expected cost. Allow us to redirect you to the information provided below. Here, you'll receive the answers to some of the most important questions asked by our patients. After reviewing, we invite you to call our office should you like to discuss further.
Is a smile makeover safe?
Anytime you plan to pursue cosmetic dentistry, you should know that as long as you plan to see a trusted and reliable cosmetic dentist, you will remain safe. This type of treatment in particular is harmless and will not lead to tooth or gum damage. There are no toxic chemicals used when whitening teeth or performing dental bonding. Also, should we incorporate resin or gels, do not worry about these affecting your enamel.
Although some procedures do require the removal of a small portion of tooth enamel (i.e., veneers or crowns), the new, artificial tooth will help to protect the natural tooth surface.
It is important to remember, however, that not everyone is suitable for cosmetic dentistry, which is why it's important to undergo a thorough consultation with our team first. If pre-existing oral conditions are evident, they will need to first be addressed before pursuing cosmetic care.
How long does cosmetic dentistry last?
It all depends on the type of treatment you receive as well as how well you plan to take care of your new smile. Teeth whitening and dental bonding will not last as long as veneers or dental crowns, but gum recontouring produces permanent results.
Ultimately, you will need to commit to optimal oral hygiene and care once you complete your cosmetic treatment so that your results will last as long as possible. This means adopting good dental habits, wearing a protective mouthguard, eating healthy foods, and not using your teeth as tools.
Are smile makeovers expensive?
No two smile makeovers are the same, so the cost is likely to be different for each person. It is worth noting, though, that depending on the number of services you receive, the costlier your smile makeover will be. There are various factors that your dentist will consider when preparing your treatment plan as well as the estimated cost, such as the type of services you need, the location of your problem teeth, the experience of the cosmetic dentist, and how the severity of the cosmetic flaws.
Since cosmetic dentistry is not covered by dental insurance, you'll find that most practices, including ours, will help to keep services affordable through an in-house savings plan and/or flexible financing.
Can you undergo multiple procedures during one appointment?
Yes, the reason for a smile makeover is so that multiple cosmetic services can be combined into one treatment plan. This typically means that more than one procedure will be done during one appointment. It may be possible, for instance, that you receive teeth whitening and dental bonding in one visit. It's also possible that you might need multiple appointments, especially if you require "prep" time for veneers or dental crowns.
Should you be a bit concerned about undergoing multiple treatments in one appointment, we do offer sedation dentistry to make your visit more comfortable and enjoyable.