Nitrous Oxide Sedation – Jupiter, FL
Gentle, Effective Sedation to Calm Nervous Patients
Many situations in life can make you nervous, get your heart racing and your palms sweaty. But visiting the dentist doesn't have to be one of them when you come to Jupiter Implant and Cosmetic Dentistry. One of our most popular methods of relaxing tense patients is nitrous oxide, which is also sometimes called laughing gas. Although you may not necessarily laugh while you're on it, this effective treatment can help you feel happier about your time in the chair! If you think you or your child could benefit from nitrous oxide at your next appointment, contact our team, and we'll talk about your sedation options.
Why Choose Our Dental Office for Nitrous Oxide Sedation?
Gentle Enough for Patients of All Ages
Caring Team Who Won't Judge
Comfortable Office Environment
Benefits of Nitrous Oxide Sedation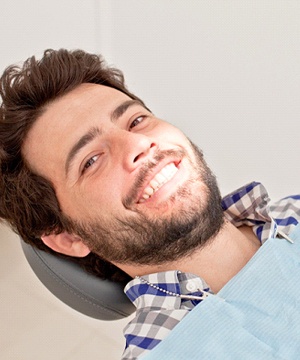 Using this form of sedation comes with so many benefits. Here are just a few:
Children and Adults
This type of sedation works on patients of any age—even on little ones. Does your child fear visiting the dentist? Nitrous oxide can help us safely give them positive dental experiences early in life, which can lead to better oral health in adulthood.
Fast Acting
The effects begin to work quickly once the mask is placed over your nose. Likewise, after we take the mask off, you should feel more normal within minutes, allowing you to drive yourself and get back to your busy schedule without feeling drowsy or foggy.
No Negative Side Effects
Unlike many medications that come with a long list of side effects, nitrous oxide really doesn't. It's completely safe because you'll be awake and aware during the entire appointment. You just won't feel worried while we work on your smile!
Good Candidates for Nitrous Oxide Sedation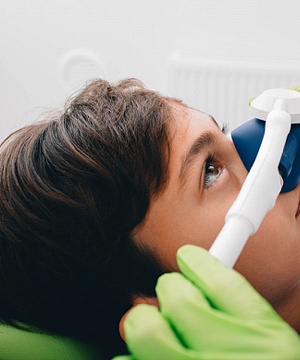 Those who can benefit most from nitrous oxide sedation are those who have minor anxiety over visiting the dentist. More extreme cases of dental fear can be addressed with more aggressive medications, but nitrous oxide can take the edge off your nerves and allow you to even enjoy your experience in our office.
How Nitrous Oxide Sedation Is Administered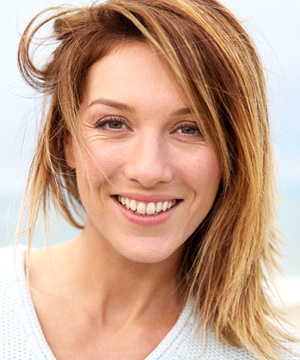 Unlike oral conscious sedation, you don't have to do anything before your appointment. You simply come to our office and take a seat in the dental chair. We'll place a small mask over your nose, which you will breathe through. As you inhale the mixture of oxygen and nitrous, within minutes you'll feel yourself relax. Many patients also report feeling warm, happy, light, and numb.
During the procedure, we'll ask you frequently how you're doing to make sure that you stay comfortable, and we can adjust the ratio according to your needs. Once we're finished, we'll remove the mask, and the effects should wear off just as quickly as they kicked in.