Implant Dentures – Jupiter, FL
Restore Your Smile for Good!
In the United States, approximately 40 million people are missing all of their teeth! Fortunately, with modern dental technology, there are several different tooth replacement options out there. Traditional dentures are great, but they still have some downsides. Thankfully, dentures can be paired with dental implants to provide optimal functionality, comfort, and longevity. At Jupiter Implant and Cosmetic Dentistry, the entire dental implant procedure is performed by experts in-house! To get started, give us a call to schedule a consultation!
What Are Implant Dentures?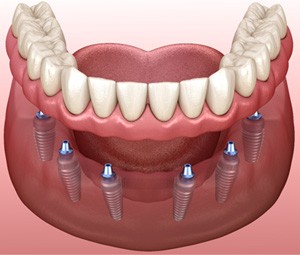 Traditional dentures rely on the natural shape and suction of the mouth to stay in place. However, implant dentures are held into place by small, screwlike posts that are surgically inserted into the jawbone. This helps to ensure that your new teeth are anchored to your jaw at all times. There are two different types of implant dentures. During your consultation, we will discuss which of the following is ideal to meet your needs.
Fixed/Permanent Implant Dentures
Fixed implant dentures are designed to stay in place at all times and can only be removed by a dentist. Generally, four to six strategically placed and positioned dental implants in the jawbone can support a permanent denture. This is preferred by some patients because it feels more natural. To get this type of denture, it is important that you have a sufficient jawbone.
Removable Implant Dentures
Removable dentures, or "snap-on" dentures are also held in place using dental implants. However, they use clips or ball sockets to attach to the implants. This way, patients are able to remove their dentures as needed. This type of implant denture needs to be removed throughout the day for cleaning, and they only require two to five dental implants to be successful.
The Implant Denture Procedure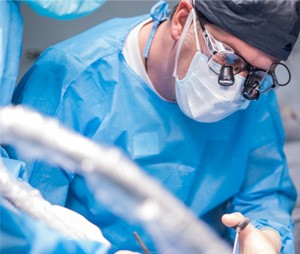 During your initial consultation, we will determine if you are a good candidate for implant dentures. Then we will proceed to make a treatment plan according to your needs. In some cases, preparatory procedures are required before you can get dental implants to increase your likelihood of success.
We will surgically insert the dental implant into your jawbone. After the procedure, your implants will fuse to the surrounding bone tissue in a process called osseointegration. This can take up to six months. Next, we will place metal connectors called "abutments" on them. We will design your final denture according to your needs and use the abutments to secure it into place.
Am I a Candidate for Implant Dentures?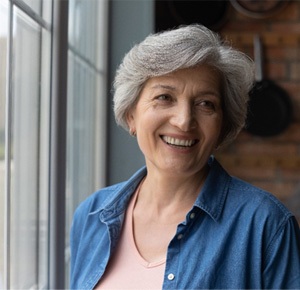 Most adults who are in good health are candidates for implant dentures. During your consultation with us, we will review your specific needs and goals as well as explain your options. To make a good candidate, it's important that you are:
In good enough health to undergo minor surgery
Free of oral health issues, including cavities and gum disease
Able to maintain excellent oral hygiene
Someone with sufficient jawbone density
Benefits of Combining Dentures & Dental Implants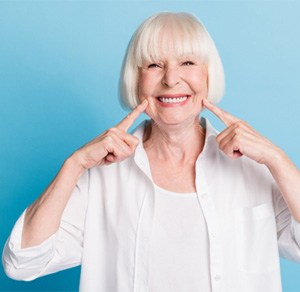 Implant dentures provide numerous benefits that you can't get with traditional dentures. Here are some of the most prominent ones:
Lasts for many decades
Prevents bone loss
Restores bite force
Feels comfortable
Natural appearance