Dental Bonding – Jupiter, FL
Achieve Your Best Smile Today!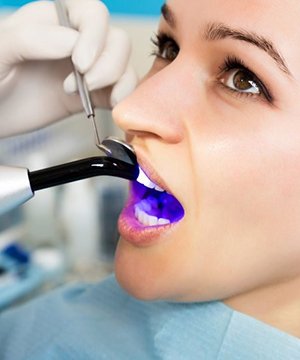 At Jupiter Implant & Cosmetic Dentistry, we know better than most that even the tiniest imperfections in your teeth can really mar your confidence and self-esteem. That's why we offer a fast, painless, and effective treatment known as dental bonding. Using a composite resin material, we can repair all kinds of flaws that may exist within your smile. Your cosmetic dentist in Jupiter is more than happy to help you achieve your best smile today. If you're interested, keep reading below, or request a consultation with us.
Why Choose Jupiter Implant & Cosmetic Dentistry for Dental Bonding?
Dentists Are Members of American Academy of Cosmetic Dentistry
Quick and Painless Treatment
Correct Multiple Smile Flaws in One Appointment
What Is Dental Bonding?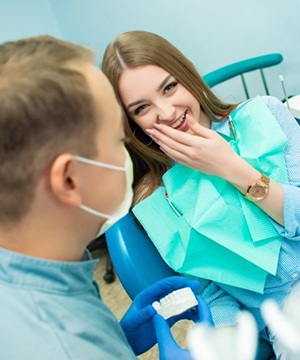 Dental bonding involves applying a special material, called composite resin, to your teeth. This substance resembles a putty, and is made from ultra-fine particles of acrylic and glass. Our dentists will mold, sculpt, and bond it to any one of your natural teeth to mask virtually any kind of smile imperfection. The resin is custom shaded to correct stains or match the color of your existing enamel, so onlookers shouldn't even be able to tell that you got cosmetic dental work done.
Am I a Good Candidate for Dental Bonding?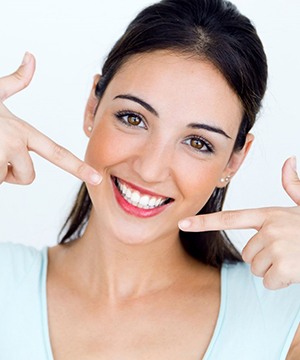 Bonding is especially effective at correcting imperfections like:
Chips
Cracks
Stubborn stains
Uneven or worn-down teeth
Besides being an excellent cosmetic treatment, composite resin can also repair teeth that have been damaged by decay or fractures. It can even restore your oral health. For example, even a tiny crack in your tooth can create a pathway for bacteria to access the sensitive center of your tooth (known as the pulp) where the nerve is located. This can result in the mother of all toothaches and require extensive treatment such as root canal therapy or even a tooth extraction to fix. With dental bonding in Jupiter, you can restore not just your self-confidence, but your dental health.
What Are the Benefits of Dental Bonding?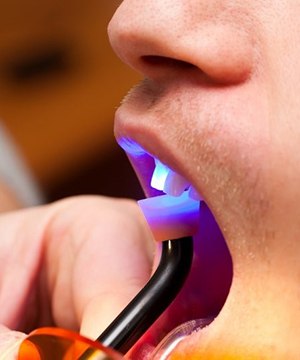 There are many advantages of getting dental bonding over other cosmetic treatments, including:
Bonding can typically be finished in a single appointment.
Unlike veneers and crowns, bonding requires little, if any, enamel removal.
Your results should look completely natural.
Bonding is a much more affordable alternative to veneers and crowns.
If you take care of your bonded teeth with regular brushing, flossing, and dental checkups, your results may last up to a decade.
What Is the Bonding Process Like?
Luckily, the bonding process is quick and pain-free. Depending on how many teeth need to be corrected, the procedure can often be completely finished in just one appointment.
First, one of our dentists will collaborate with you to select the perfect shade of the resin to match the rest of your natural teeth. To begin the bonding process, we'll lightly roughen the surface of your tooth to help the resin better adhere to it. Next, we'll apply the resin in layers until your tooth is built up to the perfect size and shape. After hardening the resin with a curing light and making any final adjustments as needed, we'll send you on your way to enjoy your new and improved smile!