Emergency Dentist — Jupiter, FL
In Pain? Need Help? We're Ready for You
Life is full of unexpected surprises, and unfortunately, some of them are extremely unpleasant. If you find that your day is suddenly thrown off by a dental emergency, don't waste your time by going to the ER. Instead, you can get the immediate, professional care you deserve without the wait simply by calling Jupiter Implant & Cosmetic Dentistry. We always make emergency patients our top priority, and we'll work to see you as soon as possible to take care of your pain, even on the weekends. When you need dental care FAST, we'll always have you covered.
Why Choose Jupiter Implant & Cosmetic Dentistry for Emergency Dental Care?
Expert Team Led By 2 Highly-Skilled & Experienced Dentists
Same-Day Emergency Appointments Available
Numerous Options to Make Emergency Dental Care Affordable
What to Do in a Dental Emergency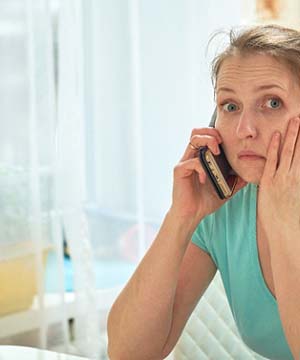 Step 1: Call our office as soon as you can so we can schedule you a same-day emergency dental appointment in Jupiter.
Step 2: Follow the first-aid instructions given to you by one of our experienced team members over the phone.
Step 3: See your Jupiter emergency dentist Dr. Shane or Amiee Vaughn for an emergency appointment and prompt pain relief.
Step 4: Review all your potential treatment options with your dentist and collaboratively create a custom treatment plan.
Step 5: Get the fast, professional, and compassionate care right away, whether you need a filling, root canal therapy, tooth extraction, or something else entirely!
The Most Common Dental Emergencies
A dental emergency refers to any situation that involves severe pain and/or damage to the teeth, so whether you're dealing with a toothache, broken tooth, or knocked out teeth, you should definitely call our dental office for help. Our team will walk you through first-aid tips over the phone and schedule an appointment to see you right away. If you can't head straight to our dental office for any reason, however, be sure to take the following steps to get some temporary relief:
Understanding the Cost of Dental Emergencies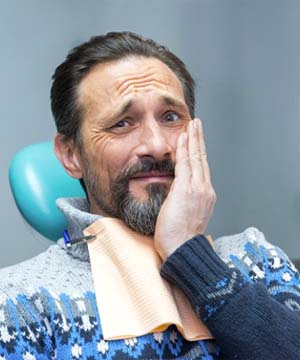 Dental emergencies can occur without any warning, but your financial situation should never stand in the way of receiving the dental care you need. Although there isn't a set fee for emergency services, we provide personalized solutions for everyone's budget. We strive to keep the cost of emergency dentistry in Jupiter affordable using the latest dental advancements. We'll create an individualized plan to stop your pain and save your smile. Don't worry, you'll know exactly what you'll need to pay, so you won't be surprised by any unexpected fees.
Every Dental Emergency is Different
Dental emergencies can take many forms, such as a knocked-out tooth or a painful infection. While each case may have similarities to one another, no two circumstances are the exact same. As a result, a cookie-cutter treatment plan just won't work. Your emergency dentist in Jupiter will design a unique strategy to repair your smile, so you won't pay for anything you don't need. Various factors influence the amount you'll pay, such as if you have dental insurance and the complexity of your emergency. The type of treatment required will also influence your estimate, which may include:
Root canal therapy
Extractions
Dental crowns
TMJ treatment
And more!
A member of our team will explain the fees associated with your treatment and discuss all your options. They will review our payment methods to help you find the right one to accommodate your budget. Rest assured; you'll know exactly what you will need to pay before committing to any procedure.
Does Dental Insurance Cover Dental Emergencies?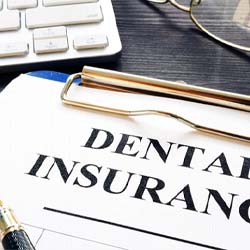 Just like dental emergencies, no two insurance policies are the same. Although each one is different, many plans offer coverage for emergency services, such as the consultation or X-rays. Depending on the treatment necessary, you can use your dental insurance to offset the cost of the procedure. After reaching your annual deductible, your insurance may cover up to 80% of the cost until hitting your yearly limit. We know dental insurance policies are confusing, but you don't need to navigate it alone. We'll work on your behalf to maximize your benefits so you can focus on healing.
Other Options for Making Dental Emergencies Affordable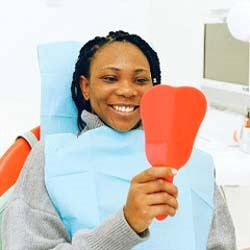 If you don't have dental insurance, or you've exceeded your annual limit, don't panic. We offer several payment methods to get the quick care you require without any added financial stress, including:
Traditional Payments: Our office accepts all forms of traditional payments, including cash, check, and most major credit cards.
In-House Savings Plan: Pay a flat annual fee to benefit from discounted rates for common services, including an emergency exam.
Third-Party Financing: We work with third-party financing, like CareCredit. Based on credit approval, you are loaned the funds for your treatment, which you'll repay using a monthly plan.
If you have any concerns about paying for emergency dentistry, contact our office today to speak with a member of our team.
How to Prevent Dental Emergencies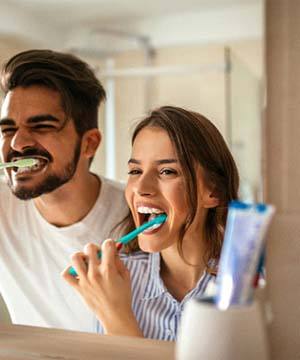 Whether you play a contact sport or not, be sure to wear a protective mouthguard every time you hit the field, mat, or court. Otherwise, something (or someone) may just hit and damage your teeth.
Avoid chewing on really hard things like ice, popcorn kernels, pens, pencils, and fingernails that can wear down and break your teeth.
Instead of using your teeth to open a stubborn package, grab the scissors instead.
The best way to prevent most dental emergencies is to simply brush and floss your teeth every day as well as attend regular checkups. This will take care of those little problems before they turn into big emergencies later.
Dental Emergency FAQ's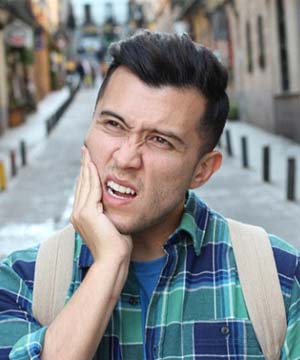 When searching for an emergency dentist in Jupiter, you want someone who can quickly care for your immediate needs and offers available, affordable solutions. At Jupiter Implant and Cosmetic Dentistry, Dr. Shane and Aimee Vaughn offer same-day appointments to help you get the fast, professional, and compassionate care you need right away. Leading a team of highly-skilled dental professionals, they know you have a lot of questions as it pertains to emergency dentistry, which is why we've compiled a list of FAQs for you to review.
When Should I Go to the ER Instead of an Emergency Dentist?
Most dental emergencies will have you seeing your dentist in Jupiter; however, if you experience any of the following situations, it is best if you head straight to your local emergency room for immediate medical care:
Facial trauma that results in a broken or fractured jaw
Increased swelling around the mouth, neck, throat, or jaw
Continuous bleeding from the mouth that does not cease after 15-20 minutes
Why Is Seeing an Emergency Dentist Better Than Seeing a General Doctor at the ER?
While certain scenarios (those listed above) should be seen by a medical professional, most dental emergencies are best handled by a skilled professional who has the knowledge, experience, and training in caring for dental problems. By choosing to see us instead of heading to the ER for a toothache, lost crown or filling, or soft tissue laceration, you can avoid long wait times, receive start-to-finish treatment, and converse with a member of our team who already knows you and your medical history.
If My Toothache Goes Away, Should I Keep My Dental Appointment?
Absolutely! Pain is only one of many symptoms that can occur when faced with a dental emergency. Not everyone experiences pain and discomfort, but if you do and it goes away on its own, don't skip out on your appointment. It is best if you come in to see us and let our team examine your smile. There could be an issue developing underneath the surface that cannot be seen by the naked eye. This is why digital X-Rays are so beneficial. It allows us to see what is below the gums and determine if further treatment is needed.
If a Dental Emergency Occurs While I'm Out of Town, What Should I Do?
First, make sure to locate a dental office nearby that can quickly address the situation. This will allow you to get the immediate care you need so that you can continue to enjoy your vacation or time away. Second, make sure to contact our office and let us know about the situation. Based on the information you provide as well as the treatment you receive, we may or may not request that you come in for an appointment when you return.
Should I Still Seek Emergency Dental Care If I Don't Have Dental Insurance?
Yes, you should never forgo emergency dental assistance because you're concerned about the cost. Forgoing care could lead to more costly problems in the future. If you have insurance, we are in-network with many major plans; however, if you are uninsured, you can rest easy knowing that we offer an in-house savings plan. This means that for one annual payment, you can receive the basic care you need as well as discounts on various in-office treatments.