Emergency Dentistry – Jupiter, FL
In Pain? Need Help? We're Ready for You.
Life is full of unexpected surprises, and unfortunately, some of them are extremely unpleasant. If you find that your day is suddenly thrown off by a dental emergency, don't waste your time by going to the ER. Instead, you can get the immediate, professional care you deserve without the wait simply by calling Jupiter Implant & Cosmetic Dentistry. We always make emergency patients our top priority, and we'll work to see you as soon as possible to take care of your pain, even on the weekends. When you need dental care FAST, we'll always have you covered.
Why Choose Our Dental Office for Emergency Dentistry?
Same-day appointments available for emergency patients
Early morning & weekend appointments
Expert team led by 2 highly-skilled dentists
How to Handle Common Emergencies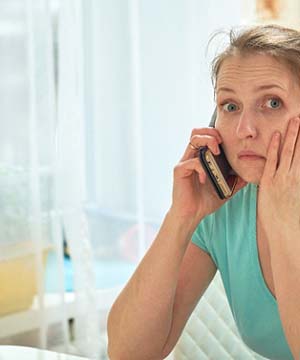 A dental emergency refers to any situation that involves severe pain and/or damage to the teeth, so whether you're dealing with a toothache, broken tooth, or knocked out teeth, you should definitely call our dental office for help. Our team will walk you through first-aid tips over the phone and schedule an appointment to see you right away. If you can't head straight to our dental office for any reason, however, be sure to take the following steps to get some temporary relief:
Toothaches
A toothache can be the result of an untreated dental infection or even physical trauma, and a good way to manage the pain is to take an OTC medication. However, do NOT place an aspirin directly on the gums, as this can lead to chemical burn.
Chipped/Broken Teeth
Start by gently rinsing the mouth with warm water, and then try to find as many pieces of the tooth that you can. Be sure to bring them to our dental office. In the meantime, if the remaining tooth has a jagged edge that is irritating the inside of the mouth, it can be covered with either some sugarless gum or dental wax from your local pharmacy.
Knocked-Out Tooth
In order to save the tooth, be sure to call us as soon as you can in this situation. Recover the tooth, give it a quick rinse, and see if you can place it back into its socket, holding it there by closing the mouth. If this isn't working, store the tooth either in the cheek or a container with some milk or saltwater.
Lost Filling / Crown
Pick up the restoration, rinse off any debris, and attempt to place it back onto the tooth. If it won't stay, use a small bit of toothpaste to help. Avoid chewing with the tooth until we can see you, and if it is feeling sensitive, an OTC medication should help.
How to Prevent Emergencies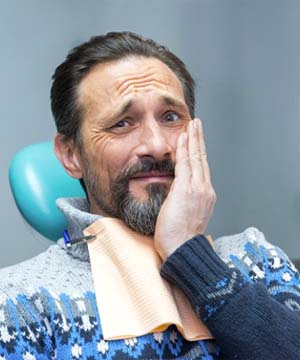 Whether you play a contact sport or not, be sure to wear a protective mouthguard every time you hit the field, mat, or court. Otherwise, something (or someone) may just hit and damage your teeth.
Avoid chewing on really hard things like ice, popcorn kernels, pens, pencils, and fingernails that can wear down and break your teeth.
Instead of using your teeth to open a stubborn package, grab the scissors instead.
The best way to prevent most dental emergencies is to simply brush and floss your teeth every day as well as attend regular checkups. This will take care of those little problems before they turn into big emergencies later.
Cost of Treating Emergencies
Unlike urgent care clinics who will charge you an arm and a leg for any kind of emergency procedure, at Jupiter Implant & Cosmetic Dentistry, we tailor our approach to each patient's unique situation. We'll recommend whatever will get a patient out of pain the fastest before addressing any damage, whether that involves simply placing a filling or going as far as removing a tooth. To make an unexpected dental expense more affordable, our dental office is happy to accept insurance and also offers flexible financing.