Periodontal (Gum) Therapy – Jupiter, FL
Expert Care To Eliminate Gum Disease
Did you know that about 80% of the US adult population currently has some form of periodontal disease? This is a bacterial infection that affects the gums and underlying jawbone near the teeth, and while early symptoms are mild (redness, swelling, tenderness), it can eventually cause gum recession and even tooth loss. At Jupiter Implant & Cosmetic Dentistry, we're able to take care of more than just your teeth, as we offer an array of periodontal disease treatments that are designed to eliminate the infection at the source.
Why Choose Our Dental Office for Periodontal Therapy?
Thorough periodontal screenings performed at every checkup
Fast, precise, & gentle laser gum therapy
Specialty cleanings performed by expert hygiene team
Scaling & Root Planing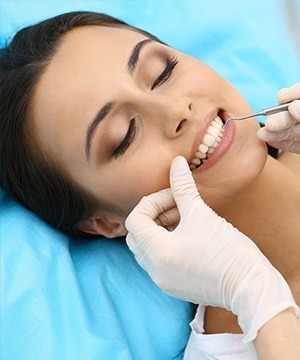 Periodontal disease is caused by a buildup of bacterial plaque along the gum line and on the roots of the teeth, usually as a result of a lack of oral hygiene. Scaling and root planing is a type of cleaning specifically designed to remove these harmful deposits and tackle the infection at its source.
First, an ultrasonic cleaner is used to break up any plaque deposits beneath the gums (scaling), and then the roots of the teeth are gently reshaped and smoothed out. This will make plaque less likely to gather on them in the future, lowering a person's risk for reinfection.
Antibiotic Therapy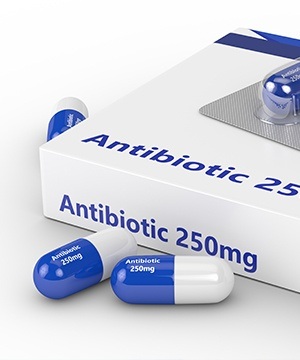 There are small spaces located between your teeth and gums called periodontal pockets, and these areas are primarily where periodontal disease bacteria like to accumulate and multiply. They are very hard to clean conventionally, which is where antibiotic therapy can help. For this, we apply a topical antibiotic directly to the gums where it quickly dries. Then, over the course of the next week, it slowly dissolves, allowing a powerful medicine to seep down and kill even the deepest hidden bacteria.
Soft Tissue Laser Dentistry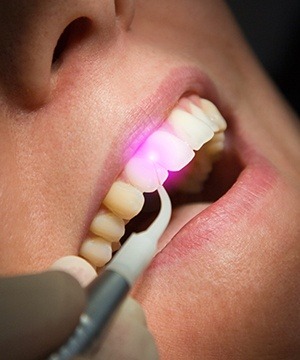 Laser gum therapy enables our team to eliminate harmful bacteria from along the gum line without irritating the gums themselves. Our soft tissue laser's beam of light is able to instantly vaporize bacteria, and at the same time, it actually sanitizes the treatment area and cauterizes blood vessels. As a result, a patient experiences little to no discomfort, bleeding, or swelling during or after a procedure. The instrument itself emits very little heat, sound, and vibration as well, making it easy for patients to stay relaxed.