Cosmetic Dentistry – Jupiter, FL
The Home of Your Perfect Smile
Creating timelessly beautiful smiles is our dental office's specialty, and that's why we're confident enough to literally put "Cosmetic Dentistry" right in our name. If you're looking to get whiter, straighter, and overall better looking teeth, we're the only place you need to visit in Jupiter. We'll work with you to help you design your perfect look, and using our years of expertise, we'll turn it into a gorgeous reality right before your eyes. The process will be simple, but the results will be stunning, and your only regret will be not coming to see us sooner. To get started, contact us today to schedule a consultation.
Why Choose Our Dental Office for Cosmetic Dentistry?
Get everything from a minor touch-up to a dramatic makeover
Invisalign: Orthodontic treatment without brackets & wires
Botox & Juvederm: Make wrinkles disappear in just 10 minutes
Porcelain Veneers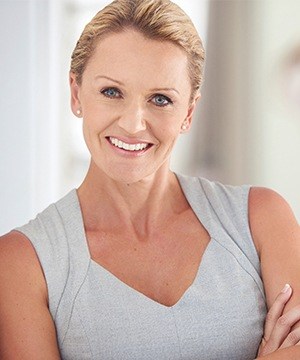 Want a smile just like those perfect ones you see on TV? If so, now you can get the exact same treatment as those actors right here in Jupiter. Eggshell thin ceramic coverings are bonded to the front of the teeth, and with them, we can make stains, chips, cracks, and gaps all disappear behind a pristine white smile. They are custom-designed and specially-made for every patient, and you can get just one or an entire set in two easy appointments.
Learn More About Porcelain Veneers
Metal-Free Dental Restorations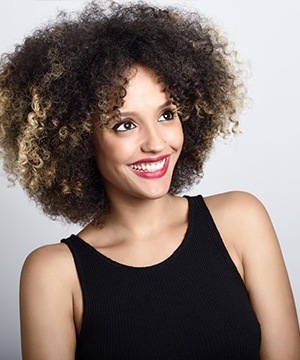 Your front teeth serve two important functions: they help you eat, and they are what create your smile. When one has developed decay or damage, it requires a solution that brings back both strength and beauty in equal measure, and that's exactly what metal-free restorations can do. Made of 100% high-quality dental porcelain, these crowns can be shaped and shaded to seamlessly blend into any smile to create a natural look. In the end, the only people who will know you've had dental work will be you and your dentist.
Invisalign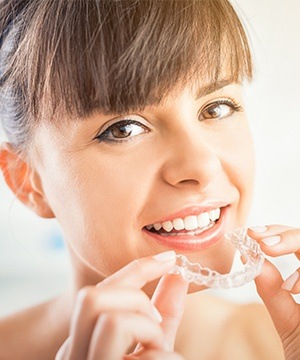 If you've wanted to straighten your teeth for a long time, but have avoided doing so because you didn't want to get metal braces, the wait is now over. With Invisalign, we can effectively correct crooked, crowded, and gapped teeth while enabling a patient to maintain their daily appearance in the process. Patients only have to wear a series of clear, lightweight plastic aligners that easily slip on and off the teeth. People won't notice you're wearing them, and whenever you want to eat or brush, you can just take them off until you're finished.
Dental Bonding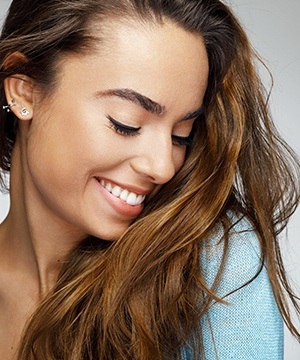 Cosmetic bonding is perfect if you have just one flaw in your smile that has bothered you for years. Small chip? Thin gap? Minor stain? Your dentist can cover an imperfection with a composite resin colored to match your teeth and then shape it to look just like healthy enamel. The entire procedure only takes about an hour, is completely painless, and it's one of the most affordable cosmetic treatments we offer.
Teeth Whitening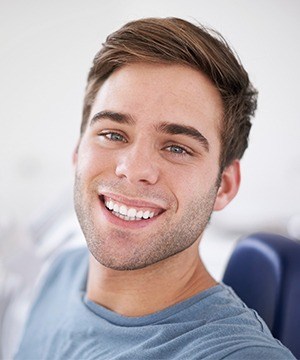 Having a perfectly white smile has been scientifically proven to make others judge someone as intelligent, attractive, and friendly, so if you're looking to turn up your teeth's brightness and get rid of annoying stains, there are plenty of good reasons to do it. Our dental office offers both a quick in-office whitening treatment as well as custom-made take-home kits you can use whenever you want. Whichever one you choose, you can look forward to the same result: a smile that is 6-8 shades brighter.
Learn More About Teeth Whitening