Teeth Whitening – Jupiter, FL
Say Goodbye to Annoying Teeth Stains
When you meet a new person, what will they notice first about you? According to recent studies, one of the most memorable traits about you will be the appearance of your teeth. That means that if you have some stubborn stains, you could make a poor first impression. To prevent this from happening, at Jupiter Family and Cosmetic Dentistry we provide professional teeth whitening. To enhance your smile, contact us to schedule a visit with Dr. Shane Vaughn or Dr. Amiee Vaughn!
Why Choose Professional Teeth Whitening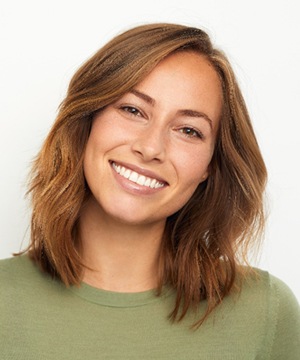 Decades ago, teeth whitening was mainly reserved for Hollywood stars and the more "elite" members of society, but it is now gaining more and more popularity. As a result, you can now find a multitude of teeth whitening options sold at your local drugstore. While they provide convenience for customers, their benefits don't seem to live up to the expectations. That is partly attributed to the fact that they generally contain less effective whitening agents and utilize generic, one-size-fits-all trays that increase the chances of gum irritation.
When you receive either in-office or take-home whitening from Jupiter Family and Cosmetic Dentistry, you can expect to see noticeable results because of the following reasons:
It lifts tough stains and brightens your teeth by several shades.
Your plan is custom-designed by your cosmetic dentist in Jupiter to meet your specific smile needs.
By being provided with specially-created trays, there is less chance of irritation, and you'll also have better coverage of your teeth.
In-Office Teeth Whitening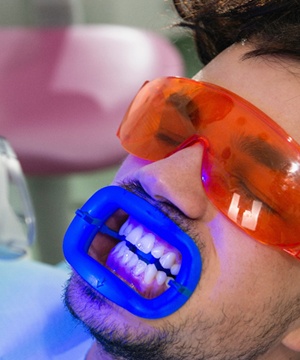 For patients looking to experience the maximum benefits, we offer comfortable and effective in-office teeth whitening in Jupiter. Before your treatment starts, we'll make sure your gums and other soft tissue are secured to prevent any discomfort. If you're prone to tooth sensitivity, we'll apply a numbing medication to ensure a painless treatment. Then, we'll carefully apply the whitening gel and use a special light to activate its properties. In around an hour of your time, you'll have a brand-new looking smile!
Take-Home Teeth Whitening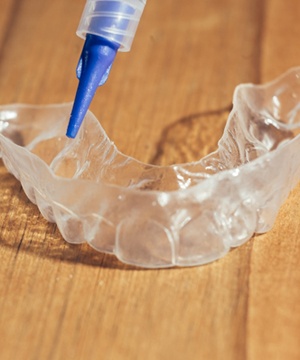 If you prefer a more convenient form of teeth whitening without having to compromise on the quality, we can provide you with a take-home whitening kit. We'll also give you instructions on how to have a safe and effective treatment process. You'll simply add the whitening gel to the custom trays we design for you and wear them as prescribed. In 10-14 days, you'll have a revamped and gorgeous smile!
How to Learn More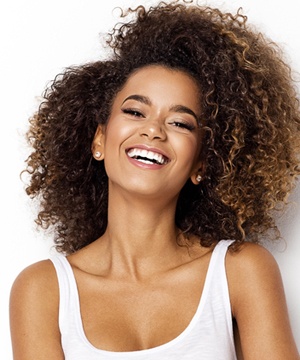 Before you undergo either form of teeth whitening, your cosmetic dentist in Jupiter will perform a thorough examination to make sure there are no existing oral health issues that need to be addressed. At your initial visit, you'll also have an opportunity to ask any other questions you may have about the process. To have your smile rejuvenated, contact us today to schedule a consultation!