Meet Your Trusted Dental Team
At Jupiter Implant & Cosmetic Dentistry, world-class dental care is truly a team effort. Together, our administrators, hygienists, and assistants help create the warm and welcoming atmosphere that our patients appreciate so much, and they'll go above and beyond to ensure you enjoy a comfortable and relaxing dental appointment every time. After just one visit, you'll wonder how you ever took care of your teeth without them. They can't wait to meet you, and you can start getting to know everyone by reading on below.
Amy, Dental Assistant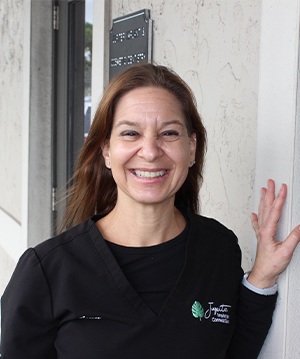 Our dental assistant Amy has a passion for ensuring our patients are comfortable and cared for. She's been working in dentistry since 1996 and has been at this practice since 2005. Her favorite thing about being a dental assistant is time with her patients.
A local to Southern Florida, Amy graduated from college and dental school at Palm Beach Community College. She has advanced certification as Expanded Function Dental Assistant.
Outside of the practice, Amy loves staying active, whether through martial arts, dance, or time outside (she loves the beach and mountains).
Ryleigh, Dental Assistant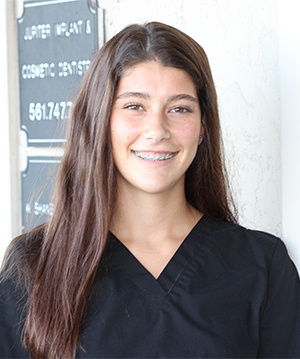 Ryleigh joined our practice in 2021, and she is already an important member of our team! She loves that coming into work each day means she'll be surrounded by great coworkers and learn more and more about dentistry. She is an Expanded Functions Dental Assistant and completed her studies at the Dentrilogy Academy.
Ryleigh is originally from North Carolina! Now that she's in Florida, she loves going to the beach and hanging out with friends and family. She's also a travel enthusiast.