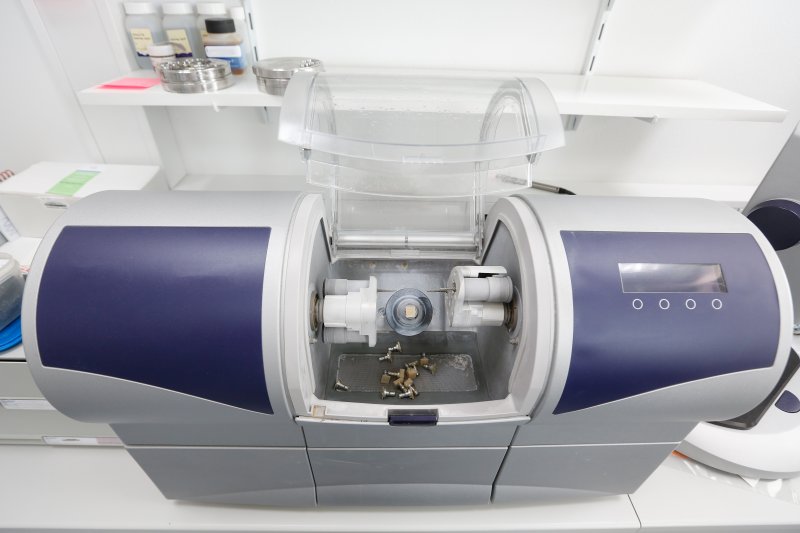 When a tooth is cracked, it won't get better on its own. For that reason, a dental crown is necessary to actually protect it from future damage as well as infection. However, it's understandable if you put off treatment considering the traditional process for receiving a crown: multiple appointments, a temporary crown, and other inconveniences. Thankfully, that has changed due to same-day crowns via CEREC technology. If you've been avoiding your dental crown treatment because of the inconvenience of the process, you'll find same-day crowns to be an exceptional alternative. Here are the benefits that you can expect.
Skip the Putty Impression Material
Anyone who has had to receive a dental crown in the past understands that in order to capture a detailed model of your damaged tooth, an impression is required. This involved biting into a gray, putty like material that was anything but pleasant.
With the help of CEREC, there's no need to bite into impression material anymore. Instead, the dentist captures a 3D impression of your teeth through a handheld wand attached to the CEREC device. This collects hundreds of photos of your smile, then uses those images to create a detailed 3D model of your teeth. This is then used to generate a restoration that can confidently fit over the top of your tooth and remain stable for many years, all while looking completely natural.
Advanced Technology Ensures Better Accuracy
It's worth mentioning that CEREC stands for Chairside Economical Restoration of Esthetic Ceramics and is responsible for making crowns so easy to create in-house. While many dentists rely on dental labs to fabricate restorations, keeping it in-house means they can personalize your crowns more effectively. If small adjustments need to be made in order to create the perfect fit, they're not solely relying on a dental lab to complete these modifications.
No Need to Miss Work Thanks to Fewer Appointments
Traditionally, dental crowns require patients to wait about two weeks to have their crown created. This means they would have to wear a temporary crown to safely cover the affected tooth while the permanent crown is being fabricated. This temporary crown can, unfortunately, come off, causing sensitivity and discomfort for the patient. Since the crown is made the "same day" with CEREC, there's no need to wait two weeks just to receive it. This also means that no temporary crown is required to restore a damaged tooth.
Furthermore, if you can reduce the number of appointments you need to be present for, you also can lower the risk of needing to take time off work. The milling process only takes about an hour to create a crown, so you can get your tooth restored over a lunch break!
Need to have a crown placed but don't want to wait or use putty impression material? Schedule an appointment with a CEREC dentist today!
About Jupiter Implant and Cosmetic Dentistry
Dr. Shane and Amiee Vaughn are dentists who are proud of the work they provide patients. While every restoration is created with a patient's needs in mind, that doesn't mean it should be inconvenient. Their collaborative approach to restorative dentistry ensures your crown feels comfortable, offers long-term protection, and doesn't disrupt your current eating habits. To learn more the CEREC technology they use or schedule an appointment with the best dentist in Jupiter, you can contact them through their website.