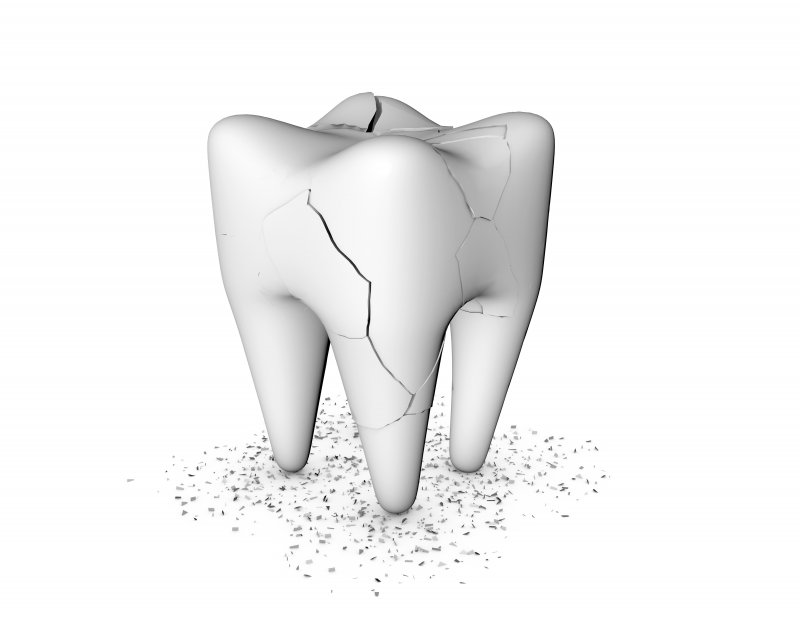 You can take it anymore. Your smile has become something you want to hide, not show off, and it's all because of a damaged tooth. Does this sound familiar? Whether you've chipped one of your front teeth or you have a tooth that is severely decayed, you need a solution that will not only fix the problem but restore your smile. This is where a cosmetic dentist in Jupiter comes in. Offering a wide array of options to treat a damaged tooth, let's look at which solution is right for you.
Porcelain Veneers
If you're looking to fix chips, cracks, gaps in your teeth or minor misalignment, it's possible with porcelain veneers. These thin shell coverings can hide your imperfections and give you a fully restored smile. Your dentist in Jupiter will work with you to make sure the customization matches your natural tooth color, size, and shape.
When having porcelain veneers placed, your first appointment will include your dentist removing a small amount of enamel so the bonding agent will adhere correctly. You'll have an impression taken of your bite, so your veneers can be created by the lab. Once you return, your veneers will be placed securely, giving you a permanent, more beautiful smile. That's right! In two visits, you'll have a smile you can be proud to show off!
Dental Crowns
Some decayed and damaged teeth are so severe that fillings are not enough. Instead, it is in your best interest to have a dental crown placed to keep your tooth from breaking or experiencing further damage. Dental crowns work like a "cap" that fits over your natural tooth. This enables you to have restored functionality and a complete smile.
While traditional crowns require you to wear a temporary while your permanent one is being created, advancements in technology have made it possible for dental crowns to be created the same day you need it. This is because of CEREC One-Visit Dental Crowns. Made with Chairside Economical Restoration of Esthetic Ceramics (CEREC) technology, your customized crown is designed, fabricated, and placed in one appointment.
Cosmetic Bonding
Small chips and cracks can be bothersome and cause just enough of a problem with your smile that you'll find yourself avoiding all social gatherings. Cosmetic bonding can remedy this problem. This is because a natural composite resin is used to cover the imperfection and is matched to your tooth color and shape. It takes on the look of healthy enamel, making it impossible for anyone to notice a difference.
Cosmetic bonding is a more affordable option and requires less enamel removal than porcelain veneers.
Tooth-Colored Fillings
If your damaged tooth is the result of decay, your dentist may suggest a filling to prevent further breakage. This can be accomplished with tooth-colored fillings, which are made of composite resin. Instead of using amalgam, these fillings can fix minor cavities in a single appointment. There are a few benefits to tooth-colored fillings, which include:
Minimal removal of your natural tooth for successful placement. Regular amalgam fillings require more of your tooth to be removed for it to fit.
A natural look and feel because of the ability to match the composite resin to your natural tooth color.
A tight seal, preventing bacteria from developing even in the smallest spaces.
With all the various options available to you, there's no need to continue walking around with a damaged tooth. If you're unsure which treatment is right for you, talk to your dentist in Jupiter to have them evaluate and discuss your specific dental needs.
About the Author
Dr. Amiee Vaughn completed her undergraduate degree from Florida State University before going on to earn her Doctor of Dental Medicine degree from the University of Louisville School of Dentistry. She then pursued a one-year General Practice Residency at the University of Kentucky, receiving extensive training in dental implants, oral surgery, and sedation dentistry. Dr. Vaughn and the team at Jupiter Implant and Cosmetic Dentistry are committed to delivering a pleasant experience for all patients. For questions about our services, visit our website or call (561) 747-7172.