Single Tooth Dental Implants – Jupiter, FL
Fill the Gap in Your Smile
Missing a tooth can be a major source of embarrassment and negatively affect your daily quality of life – including your social life. However, even if the gap in your smile is not readily visible, you should still seek to a replacement. Why? Missing a tooth anywhere in your mouth can have a serious adverse effect on your oral health. Indeed, missing a single tooth can eventually lead to loss of bone in the jaw, shifting teeth that contribute to bite problems, trouble maintaining a healthy diet, and more. Fortunately, our expert team at Jupiter Implant & Cosmetic Dentistry can help restore a gap in your smile with a range of restorative dentistry procedures, including single tooth dental implants.
Dental Implants vs Fixed Bridges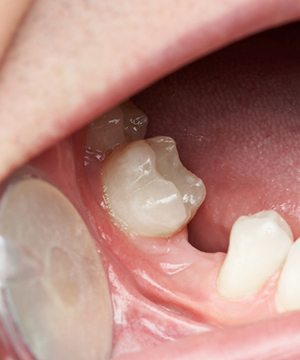 Two primary options to replace a single missing tooth include a fixed bridge or a dental implant. While both are popular and effective tooth replacement solutions, there are some important differences between them:
Fixed bridge
Comprised of a custom-made artificial tooth that is held in place by attaching to adjacent natural teeth. Once in place, a fixed dental bridge looks quite natural and can restore full dental function. This cost-effective treatment does not require any surgery.
Single tooth dental implant
A dental implant is a small titanium post surgically placed in the jawbone beneath the gumline to provide a sturdy base for an artificial tooth. The implant fuses with the bone through a natural process called "osseointegration." By mimicking the natural tooth root structure, a dental implant provides maximum support for a new tooth and enables a patient to speak, smile and eat with confidence again.
The Advantages of Single Tooth Dental Implants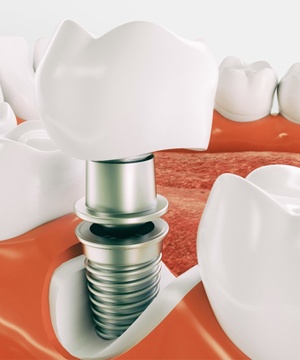 Compared to fixed bridges and other traditional tooth replacement options, a dental implant in Jupiter offers some notable advantages, such as:
Preserve Healthy Teeth – Traditional bridges typically require adjacent healthy teeth to be slightly altered for support. Dental implants, meanwhile, draw support by mimicking the tooth root structure and thus leave healthy teeth untouched.
Natural Feel – Because dental implants fuse with the jawbone and act as replacement tooth roots, implant-supported replacement teeth feel more like natural teeth compared to other options.
Maximum Stability – By being anchored in the jawbone, dental implants provide a sturdy base for an artificial tooth that enable patients to smile, talk and even enjoy all their favorite foods worry-free.
Long-Lasting – Invest in the future of your smile with dental implants. With proper care, dental implants can last 30 or years, or more! In contrast, most dental bridges need replacement or restoration after just 10 years.
Contact a Dentist in Jupiter Today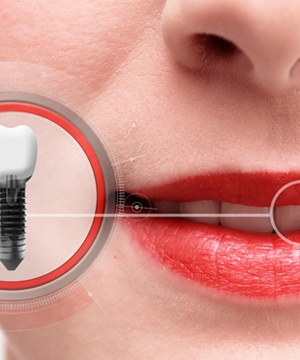 "Implant" is in our name for a reason – you will be good hands with our expert dentists should you opt for a dental implant treatment. If you have been waiting to pull the trigger on replacing a missing tooth, now is the right time to take the first step and schedule an initial consultation at Jupiter Implant & Cosmetic Dentistry. Whether you are missing a single tooth or are ready to upgrade from traditional false teeth to implant-support dentures, we can deliver results that will have you smiling confidently and fully for many years to come.